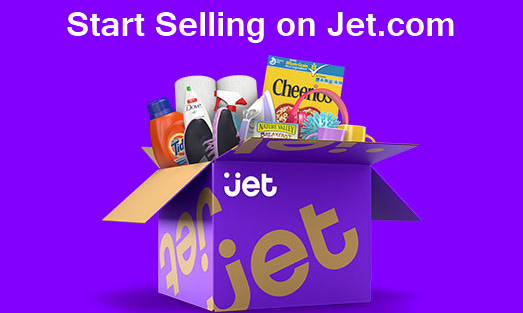 Jet.com is the US based eCommerce company, which is owned by Walmart. This is the biggest competitor of the Amazon in eCommerce market. So its good platform for merchant, start selling on jet.com and boost your business.
"Realtime Pricing Algorithm" is the core feature of jet. Means item price depend upon the location of distribution centers. So customer get best price on jet.com.
How to Start Selling on Jet.com
In previous post explained How to List Products on Jet.com. Today going to explain you "How to Start Selling on Jet.com". Its quite tricky to start selling on it, they do not provide panel where you can easily upload your products and manage inventory.
Jet.com provided an API for all these tasks. So you need an experience developer to manage product selling on Jet, or you can use our Jet API Template, which have one time cost.
How to Get Started:
First you need to register for Jet Merchant account. Registration link to request jet partner. Account approval may takes 6 to 7 days, if found any issue regarding your registration, write to jet support on this email "partner@jet.com".
After partner account approval, you get Jet Test API access. Now some basic test api call need to be execute like SKU Upload, Acknowledge Order, Order Return etc. to complete the Jet Runaway process. Once you complete these test api calls than you will get the Live Jet API access.
Now You will need an Jet.com API Integration to manage all data using live api keys.
List of Tasks need to manage on Jet:
– Upload Single or Bulk Products on Jet.com
– Manage Inventory
– Auto acknowledge Jet Orders and Update shipment information on Jet.
– Regular Price Updation
– Order Return and Refund management
– Disable the SKU
– Cancel an Order
– Third party integration like Shipwire, Amazon fulfillment etc. (If required)
Need to Implement Jet API : Get Quote
Once you upload the SKUs on jet system, they will review all uploaded products. After reviewing, products are going to live on official website and ready for sale. Normally jet take few days for product review process.
All above are basic requirement of every merchant who want to selling on Jet.com. we can also provide an Jet.com Api integration which will provide all above features.