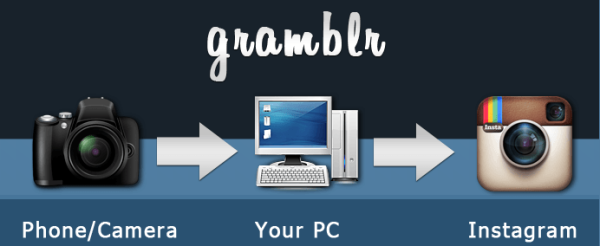 Instagram is one of most popular social networking services today. In-spite of its centric use as a mobile app, Instagram daily touching new ranks in social networking services popularity index.
Thanks to Selfie mania and moreover credited to advent of affordable smart phones which are well equipped with high resolution superfine quality cameras, Instagram app users are increasing rapidly.
Very few people know that Instagram can also be used as a desktop app. Gramblr is such a popular and easy to use platform for Instagram users.
Gramblr: The Desktop Alternative to Mobile for Posting on Instagram
With its easy to use interface and applicability, it is even more useful for people who are using Instagram as a marketing platform and feel slow to operate their promotional activities on mobile devices.
Using Gramblr :
Just open the link below: http://gramblr.com/uploader/#homeYou will see two Instagram uploader versions, one for using with Windows and the another is for Mac OS X.
Click on any as per suitability.
I am using Windows here :
Clicking on Windows icon will lead to the downloading of Gramblr up-loader in Zipped form.
Just extract the downloaded form to get the Gramblr set up file.
Run this file to install Gramblr Uploader on your PC.
Now open it, you will see a screen asking for signing up into the Gramblr with your Instagram login credentials.
Just complete the sign up process and login into The Gramblr. You will be launched into Gramblr with your Instagram account.
How to post on Instagram via Gramblr:
After logging into Gramblr, you will see the first page with Upload now tab highlighted on the left bar. Just drag and drop the image or video to be posted.
Edit the uploaded image/video from Crop any shape and Apply Some Filters tab above .
Finally upload the post by Write a Caption and Send option. Under this option you are given the choice to publish the post instantly or at some other time.
You may also explore other features available on the Gramblr on Top menu bar or left side bar.
As earlier mentioned, Gramblr is proving to be a very handy tool for using Instagram as a promotional platform.
Limitations:
Gramblr is just good enough as an option to upload on Instagram via desktop. Do not expect more from it for other features of Instagram.
So waiting for what ?? Just Get and Go with Gramblr. Thanks