Today Crm Software is a basic necessity of every small or large business. Plenty of crm software available in market, most of them just carbon copy of each other. Even some are more cheaper and able to fulfill your basic business requirements like manage leads, contacts and tasks etc.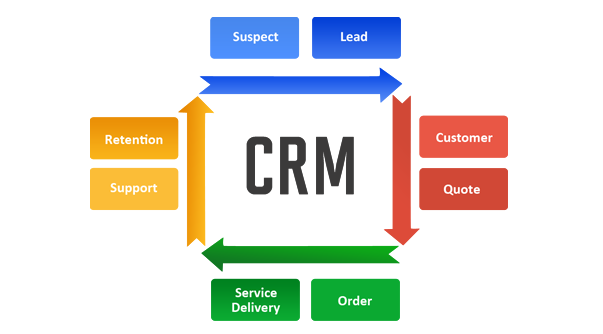 Lets we discuss the Why we need CRM system:
CRM system play vital role for your business to grow globally. Its keep your customers data at one point and in manageable form. Its allow to get leads from website, webinars, email campaigns. You can use leads for order to grab the customers.
Now CRM software has much more features which are push your business like opportunities, automation tasks, email campaign and cases etc. So no doubt crm software play lead role to manage your business or company.
5 Best CRM System for Business:
1) GetBase:
This CRM system provide advance feature as compare to another. GetBase has strong sales tool which will boost your business. This is the one tool, which have everything you need. Its provide sales reports, phone dialer, leads scoring etc. It has mobile sales app for android and iOS, which gives you better mobile selling experience.
Major feature of this crm is his reporting part. Shows world class sales reports with statistics data. No other crm system have such a depth of critical reports.
Pricing:
GetBase has Starter plan for new users, which is $25 per user/month. Its allow to basic sales tracking and customer management for upto 5 users.
Professional plan in $75 per user/month with complete CRM and reporting features.
Enterprise plan in $125 per user/month with all crm system features. This is the master plan of getbase crm.
2) Infusionsoft:
This is the award wining crm system and fulfill all basic need of a business. Its collect and organize the contacts data, prioritize the leads, track engagement and marketing automation etc. Manage online store, billing and inventory management, subscription plans and keep track of the customers interactions.
Infusionsoft has api which help to get connected with any third party website or service. Plenty of apps available in infusinsoft marketplace. So that is the crm which have all the things at one box.
Pricing:
Essentials plan of $199 per month for 3 users. Its allow to manage 2,500 contacts and 12,500 emails per month. This is the starting plan of Infusionsoft crm.
Rest plans cost increase upto $599 per month with complete feature and for 10 users. You can choose any plan as per your requirement.
3) Zoho:
Zoho crm is also very much popular in market. Its quite simple and impressive interface allow users to adopt easily. Around 10 million users zoho have.
Its provide all Invoicing features, email marketing, manage products, sales order, task and opportunities etc. Zoho has easy to customize and manage, they have api also to interact with crm data to third party software.
Pricing:
Zoho have 15 day free trial plan for new users. After that Standard plan start with approx $10 for per user/month.
Professional plan in $18 per user/month with extended features.
Enterprise is zoho master plan in just $30 per user/month with all crm features.
4) CapsuleCRM:
This crm same as its name, allow to customize capsule to suites your business. Create task for meetings, appointments and phone calls. Link tasks with opportunities, cases and contacts.
In this crm you can categories your contacts an per tags you define. Easy to identify business contacts for leads, vendor and customers. Email tracking allows, Add notes in your conversations and lots more features its has.
Pricing:
It has Free plan upto for 2 users with 10 MB storage, 250 contacts, unlimited cases and opportunities.
Professional plans in $12 month/per user with 2GN storage and 50,000 contacts. You can try this plan for 30 days free.
5) Nimble:
Its really impressive crm, more than any traditional crm that we discussed above. Main concern of this crm cystem to grab data from social accounts with detailed information.
With this crm pull social data from Twitter, linkedin and Facebook accounts. Rest it has relationship management, Task/Activity management, Contacts/Email/Calender Sync features. Quite interesting and low cost crm in market.
Pricing:
Nimble has 14 days free trial with all features and benefits.
After that it has $15 plan for per month/per user.
Hopefully all above described 5 Best CRM Software helps you choose the right one for your business needs. Before take it compare its features and price and boost your business.