Most of the programmers seeking for Html to PDF conversion solution. Now your search end here. To convert a PDF from HTML we use open source fpdf library. Using this library you can implement this conversion very easily.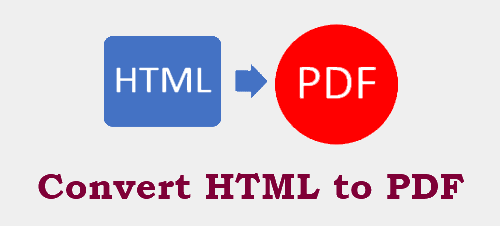 All the required methods are defined in fpdf library, we just pass parameter to library functions and get the result. Download fdpf library from here: http://www.fpdf.org/en/download.php
In this post we describe conversion in very simple way. Just create HTML form and submit data to show in PDF format. Lets start with the tutorial with step by step.
How to Convert HTML to PDF Document in PHP with fpdf
1) Create a simple HTML form to submit the data. Check below code here:
2) Now you have to create another createpdf.php file to show output on web browser. see below code for this:
By following above simple steps you can create a PDF from html easily. Most of the use Html to Pdf conversion in web applications like creating sale slip, order receipt and invoices etc.
Also Check This:
Integration Gateway to Connect with Escapia Vacation Rental Network API
How to Create Search Form Using AngularJS and PHP
How to Print Fedex Shipping label via API call in PHP
How to Authenticate with D&B Direct API Web Service
How to Add New Product in Bigcommerce via API V2
How to Connect With Cloudshare Rest API
Just try this code and share with your friends also. Thanks for spending time to read this post. If you need any assistance to implement this, feel free to contact us.