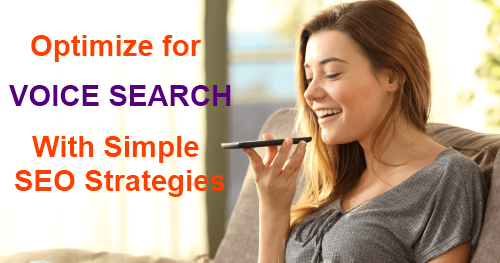 Today many of people in the world has a mobile device in hand. As report says that approx 85% people can't spend a day without their phone. This is big thing and definitely increase this ratio in future.
Now a days most of the voice search is done via mobile device instead of desktop. A Google reports says that more than 60 percent searches comes from mobile devices.
That is why most of the site developers are focus on mobile friendly website. They are keep trying to make site more easier to use on Mobile Phones. Also SEO experts optimizing sites so its compatible for voice search results.
Check this data released by Hitwise, which shows of online searches initiated on mobile device, by Industry.

What is Voice Search
Voice search allow you to give command via sound and its act as search query. Ask anything out loud and get back instant search results. Like in google search bar tap the mic and speak up, it will bring corresponding search results. This will work in Android, iOS and Chrome browsers.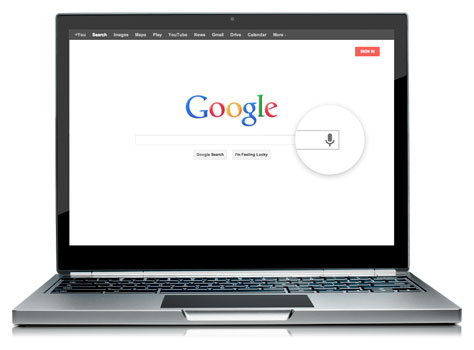 Voice search depend upon the past and present content search calculations and almost same approach will be use for SEO devices.
Why People Use Voice Search
Voice search is quicker process instead of writing an search query. Each moment you can pronounce 120-140 words rather than normal writing.
User need fast response
Its easy to use, suppose you are driving, than put voice command is more easy instead of writing.
Searching with your voice makes easy as sometime you are not sure how to spell quicker
How to optimize website for Voice Search
Lets check it out what we do with site to optimize it for voice search results.
1) Target on Long Tail Keywords:
Using long tail keywords is most effective SEO strategy. Spoken voice search is conversational in nature and it will show how people speak in daily routine life. How they ask questions, just think about it.
Targeting long tail keyword on your site, give you better chance to comes on search results.
The long tail keywords cut down the competition on web. If your website is new than must start with long-tail keywords, focus your content on such keywords. It will bring good ranking in google search results.
Another advantage of using long-tail keywords are offer much cheaper on bidding and boost click through rates instead of short keywords.
2) Go for Google My Business Listing:
Claim your business with the help of Google My Business Listing. Its best way to get identified by Google.
Voice searches are conversational in nature, so claimed and update your Google My Business listing may increase the chance to get your business in voice search results.
Share your Business information in website's footer area.
Make sure that the name, address and phone number information are correct. Use area code with your phone number.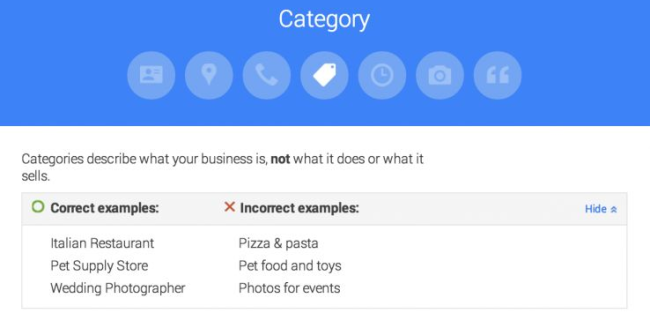 Choosing the right category while listing on Google My Business listing. Its very important for voice search results.
3) Optimizing For Other Search Engine
Some people still wondering that search engines except Google worth it or not.
No doubt Google is most popular search engine all over world, but Bing gives its fair competition. All you about Apple's iPhone popularity. Apple is biggest smartphone manufacturer in the United States.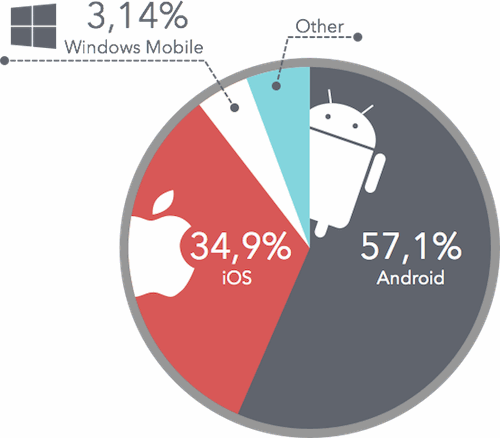 Apple's Siri users use Bing as a primary search engine. So you may optimize your site for Bing search engine also.
4) Add Frequently Asked Question (FAQ) Pages
Generally user speak different keywords as they type in search engines to point any services or products.
Like a user type "restaurant near me", but in voice search, they would say "which is the nearest restaurant near me".
You should collect such kind of questions and post answers on your site as common FAQs. Create group of common question answers on the FAQ page.
For good result consider long-tail keyword or phrases as FAQ questions. Creating such kind of FAQs pages will increase more visibility in voice search engine results.
5) Use Schema Markup
Use correct schema for your sites, this will gives more information about your content to search engines. Schema settings is very crucial for your site, so use it very correctly.
Structures data describe what the data on your site. So it make easier Google to understand and increase visibility.
Optimizing correct schema bring your site in voice search results.
6) Mobile Friendly Websites
Well, most of the people know about this optimizing technique. But take this thing very seriously, as we know mobile device users increases day by day and Voice search all belong to this.
As we told above 60 % searches comes from mobile devices only, that is huge ratio. So make your site mobile friendly.
Optimize site layout and content both mobile friendly. Make it ease to user.
Conclusion:
Voice search technique keep improving day by day and its growth is not slowing anytime soon. Definitely for some marketers its good or bad sign.
Those who give importance to the power of voice search and optimize their websites according to it, they will get benefit for sure. Voice search optimizing bring user more closer to human language.
Those still ignore it and keep focus on creating content using old strategy, they are lacking in competition.
So its a right time to start focus on voice search and publish content according to this.