Ontraport is a platform which have bunch of business tools. No more need to access separate tools to run your business. Ontraport gives you better customer experiences, boost your sales with automate process.
Ontraport has an API to manange business data with any third party application or website. Using this api you can easily implement better solution for your business.
Getting Started With ONTRAPORT API in PHP
To access Ontraport api first need to create New Api key. In ontraport account go to Administration -> Integration -> Ontraport API Instructions And Key Manager. Their is an option to create a New API Key, Click on that.

In Api Key Permissions page select all checkbox to authenticate the api key.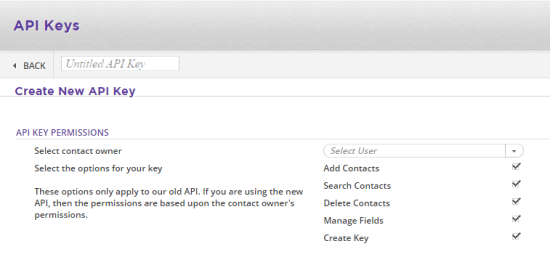 After submit you can get API App ID and API Key. Using these credential you can use Ontraport api. All methods and complete documentation here: https://ontraport.com/ontraport-api.
ONTRAPORT Api Call Example in PHP
Above api call code gives you all sales record from Ontraport account. Just change the request url for other methods as per api documentation.